In the materials section you can add and maintain the heat numbers, mill test certificates and dimensions of the materials that you would use in a project.

When you click on the "Materials" menu in a project, you will be taken to the materials list page.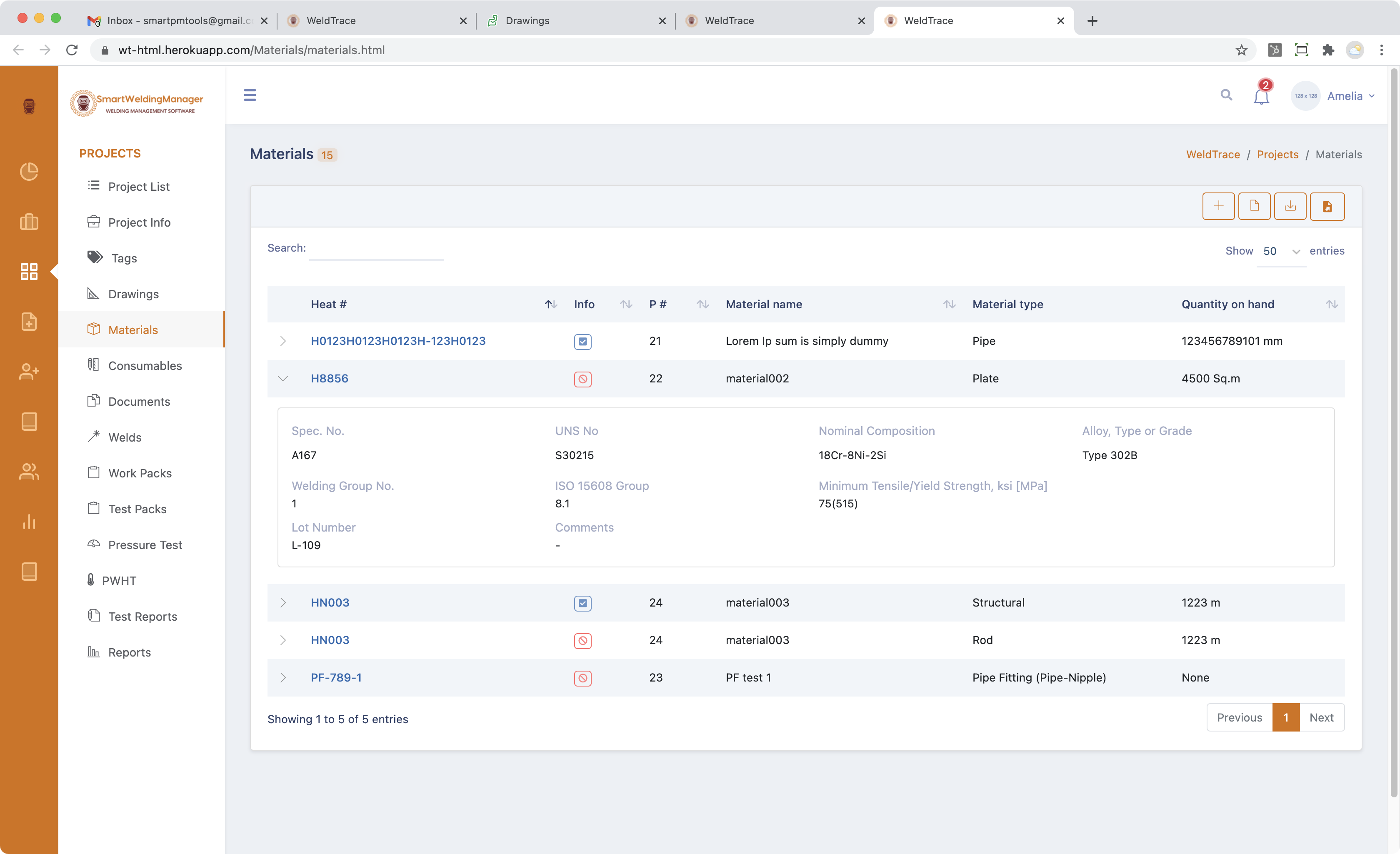 List of heat numbers
Here you can see the list of all the materials sorted by the heat numbers.

Heat Number: Click on the heat number to navigate to the material's detail page;

Info icon: Active or inactive. When a material is
marked as inactive it will be unavailable for use in that project;
Paper clip: Indicates that a file is present;

The list view will show the P number, material name (something you can add for reference), material type or product form and the quantity on hand. In the expanded view you will be able to see the specification or spec number, UNS number, nominal composition, alloy type or grade, group number, ISO 15608 group, minimum tensile strength and lot number.

Material Details

When you click on the heat number, you will be navigated to the material's details page where you can see more information.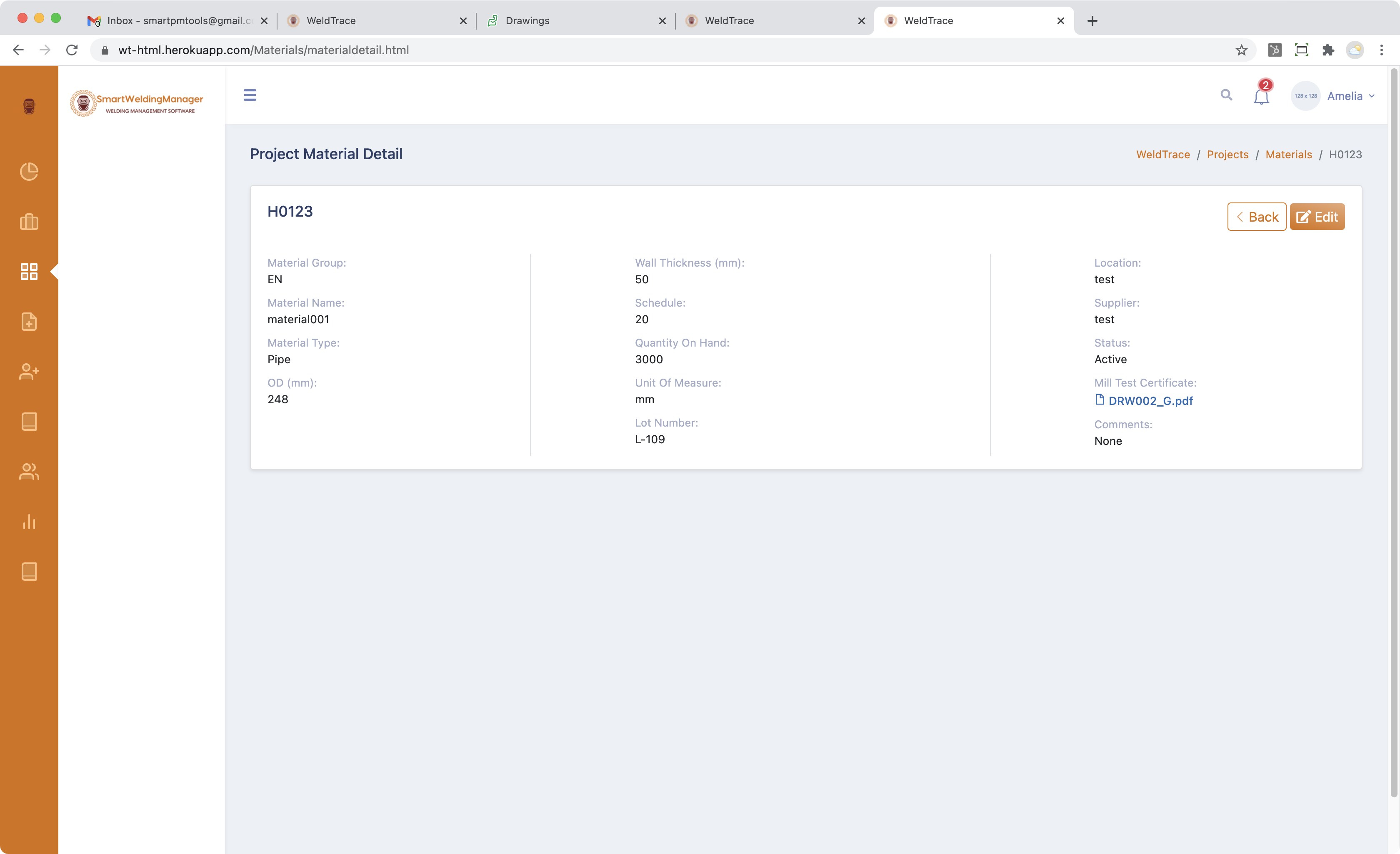 Material details
You may use the quantity on hand and location fields to manage some of the inventory control functions.


If you would use a material across different projects, you can add it to the materials section under the Library menu

To view the base metals list, please visit the Base Metals sub menu in the Library menu